To login, please follow the steps below: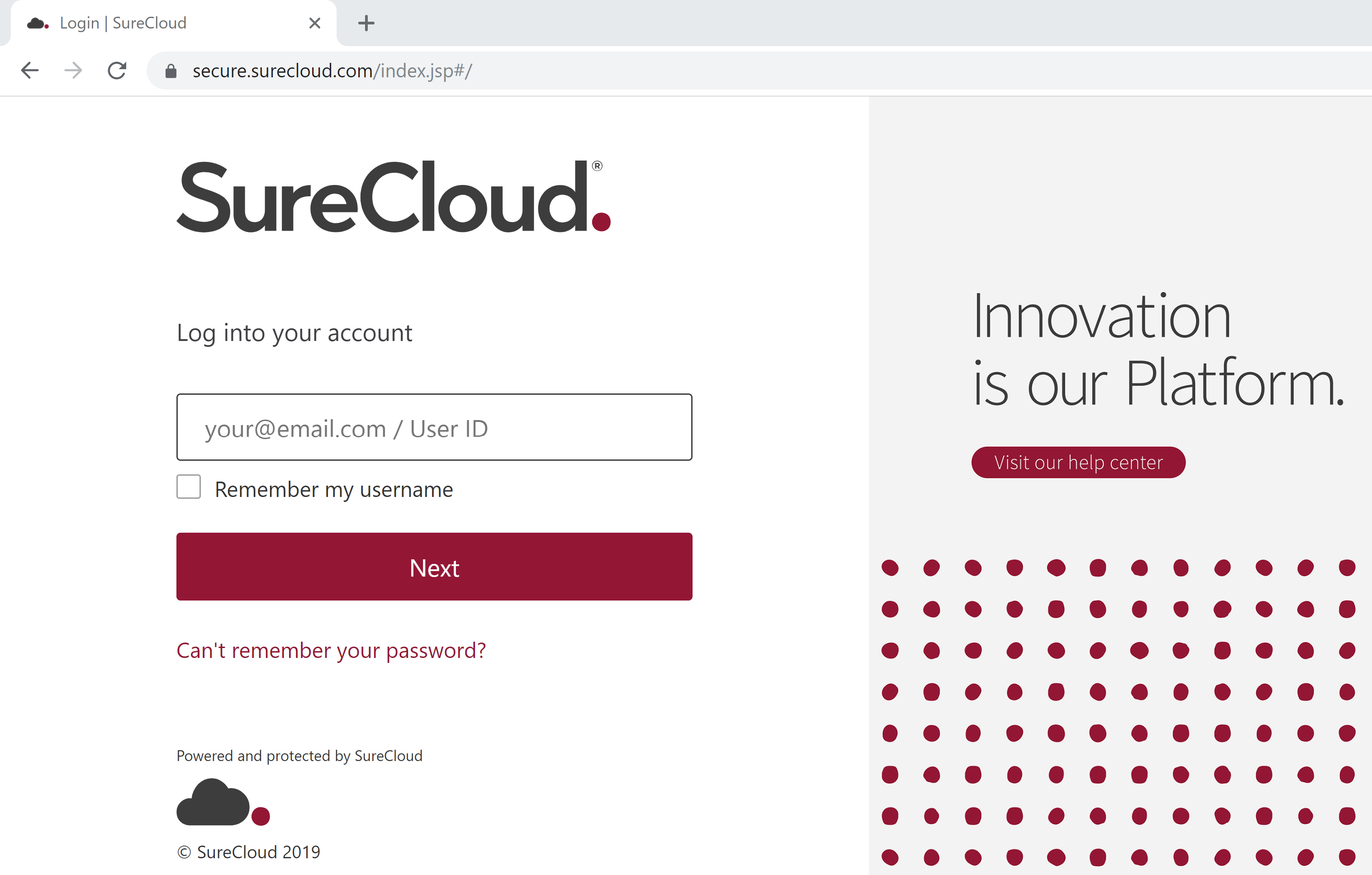 Go to the address https://secure.surecloud.com or your specific organisation's site.
Enter your login username, for example your email address, and your password.
Click on "Sign In".
What is displayed to you after you have logged in to the Platform depends on your user type. If you are an Administrator, or Manager, you will see your own Home Page. An example is shown below:

Please note: If you are a Contributor, you will not be able to see Applications and Dashboards.
To log out, please follow the steps below:

Click on your organisation name.
Click "Log out".