The platform search capability can be used to quickly find and access any of the following:
Dashboards and Reports
Forms and Questionnaires
GRC Applications
Cyber Applications (Vulnerabilities, Assets, Scans,
Actions
To use the search, click your cursor into the search bar; so that the bar becomes highlighted.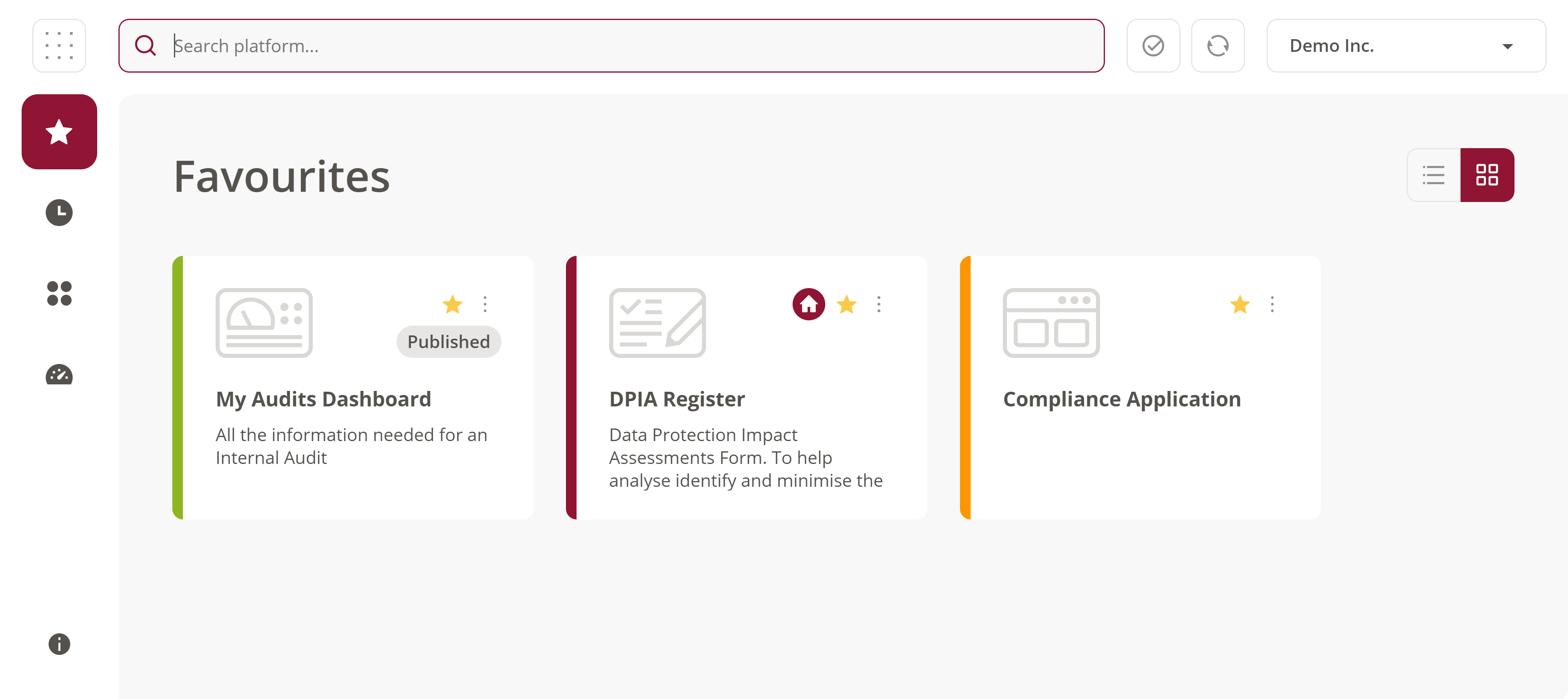 On entry of a single character, the search feature becomes active and results are shown below the bar. Where applicable, an initial 20 results will be returned, categorised, with the most recently accessed of each displayed respectively.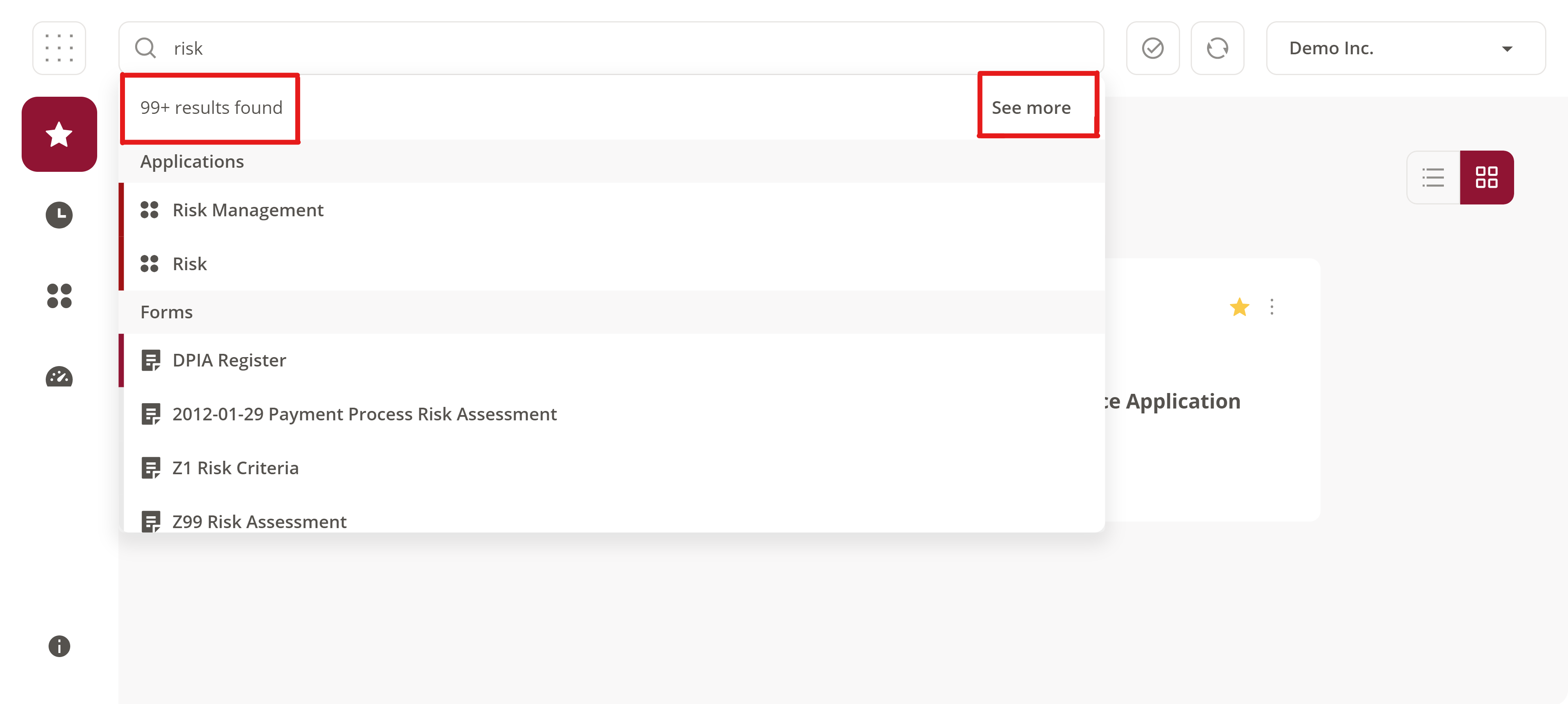 The total number of hits found can be seen at the top of the search results. It is possible to view all the results returned from search by clicking See More.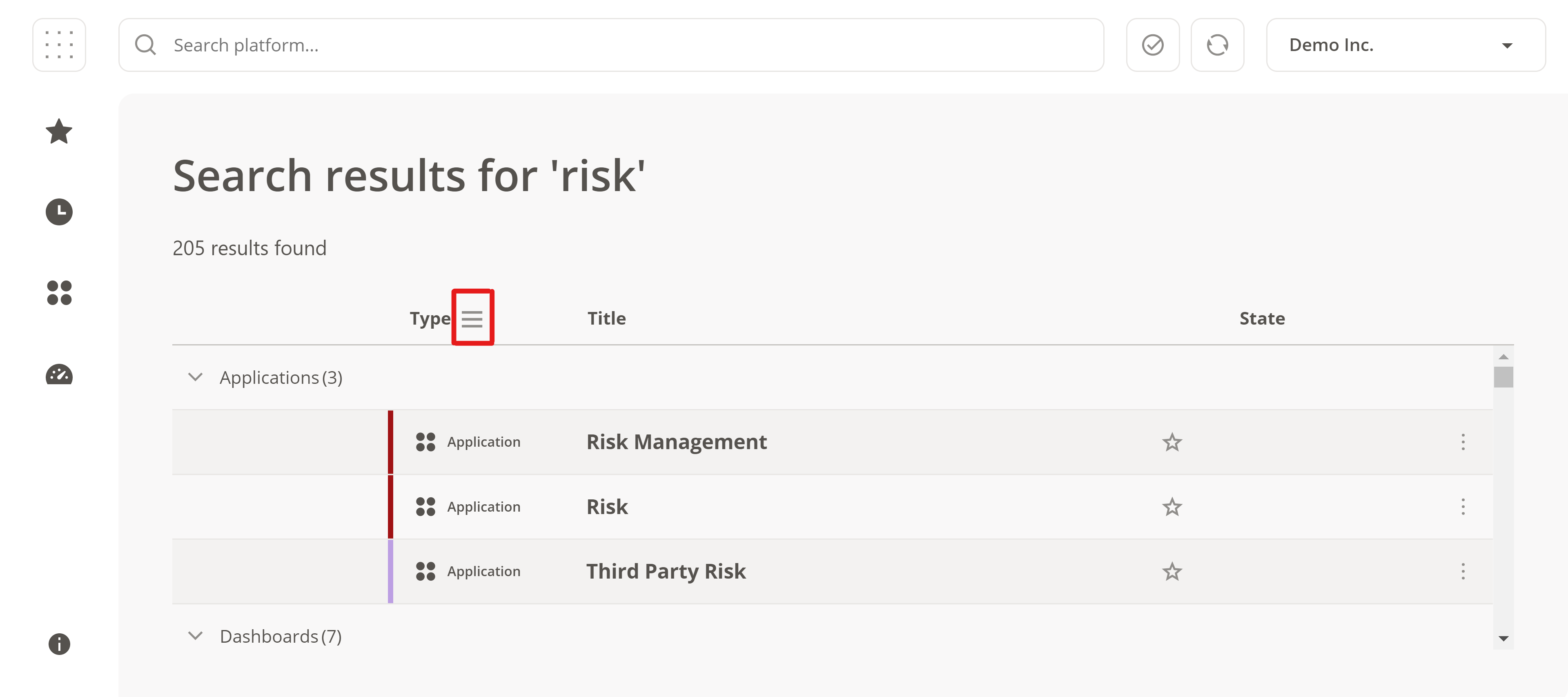 On the search results page, it is possible to see all returned items which are, split by type. The table column headers can be used to apply further filtering of results.