It is possible to toggle the view of tiles from the traditional Tiles view to a List view. List view is particularly useful when you are attempting to view lots of tiles.
Use the Tiles/List toggle to switch between the two views.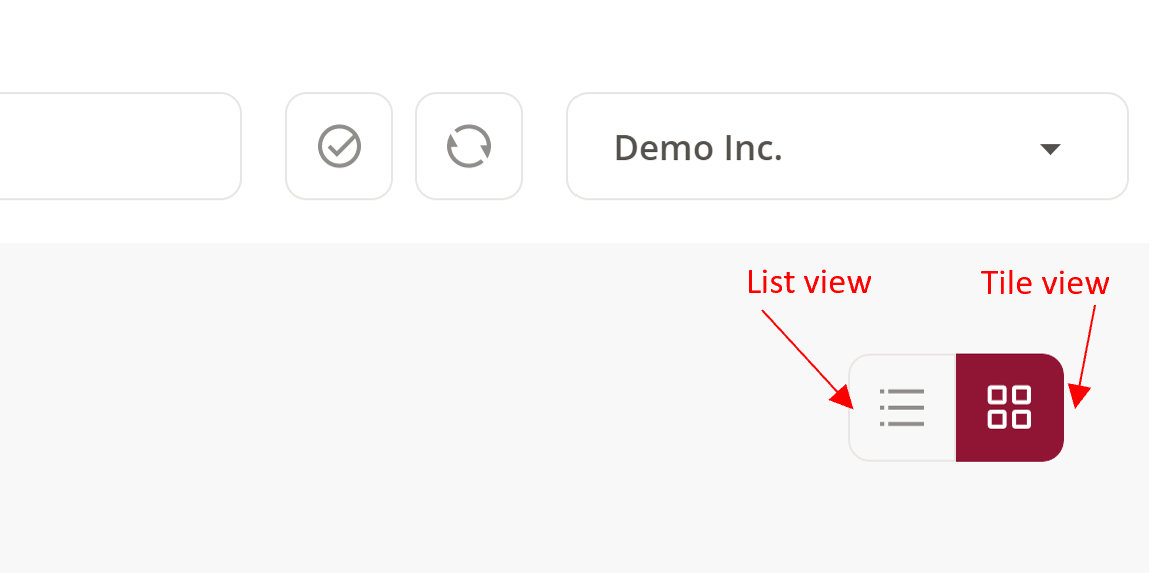 Clicking on Tiles will display the large square tiles view: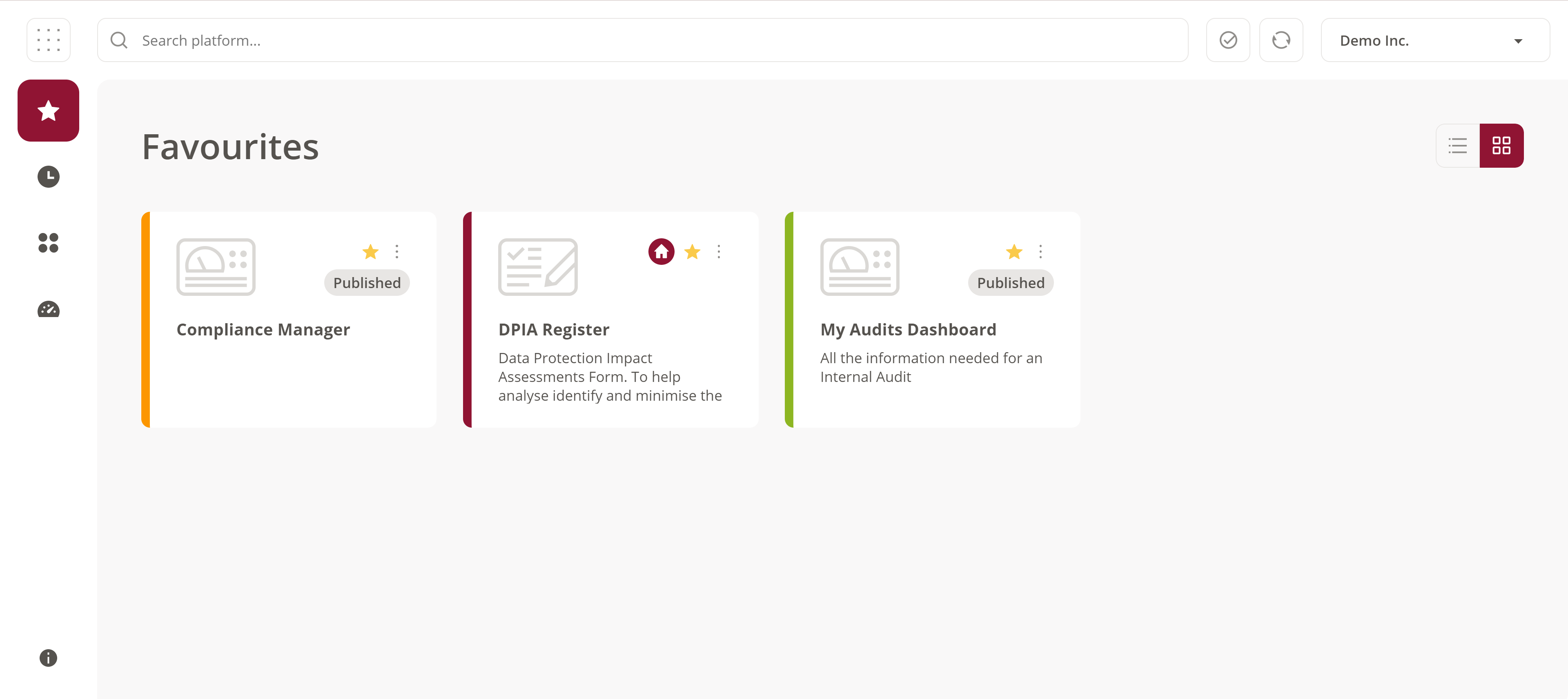 Clicking on List will display the tiles in a tabular table format:
As with the Tiles view, you can navigate to an item by simply clicking on the item in the list. You can use the table headers to re-order and remove columns, sort and filter the list.
Note - if you apply a filter to a column in list view then this filter will not apply to the equivalent tiles view.
While in list view it is still possible to access the tile configuration menu via the elipses (

) icon on each row as well as set/unset favourites via the star icon.
Once you set Tiles or List view, then this choice will be applied consistently across the various Nav Bar views; Search, Favourites, Recents, Applications and Dashboards.