To create a portlet, go onto an existing dashboard which you have created yourself.
Click on the ellipses which appear on the right hand side of the dashboard name on hover.
Click on Add Portlets to *Dashboard Name*.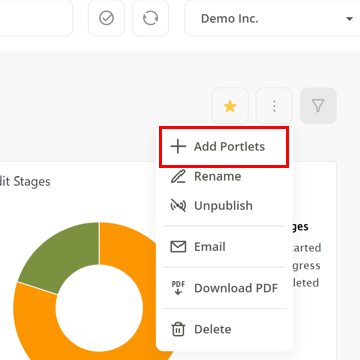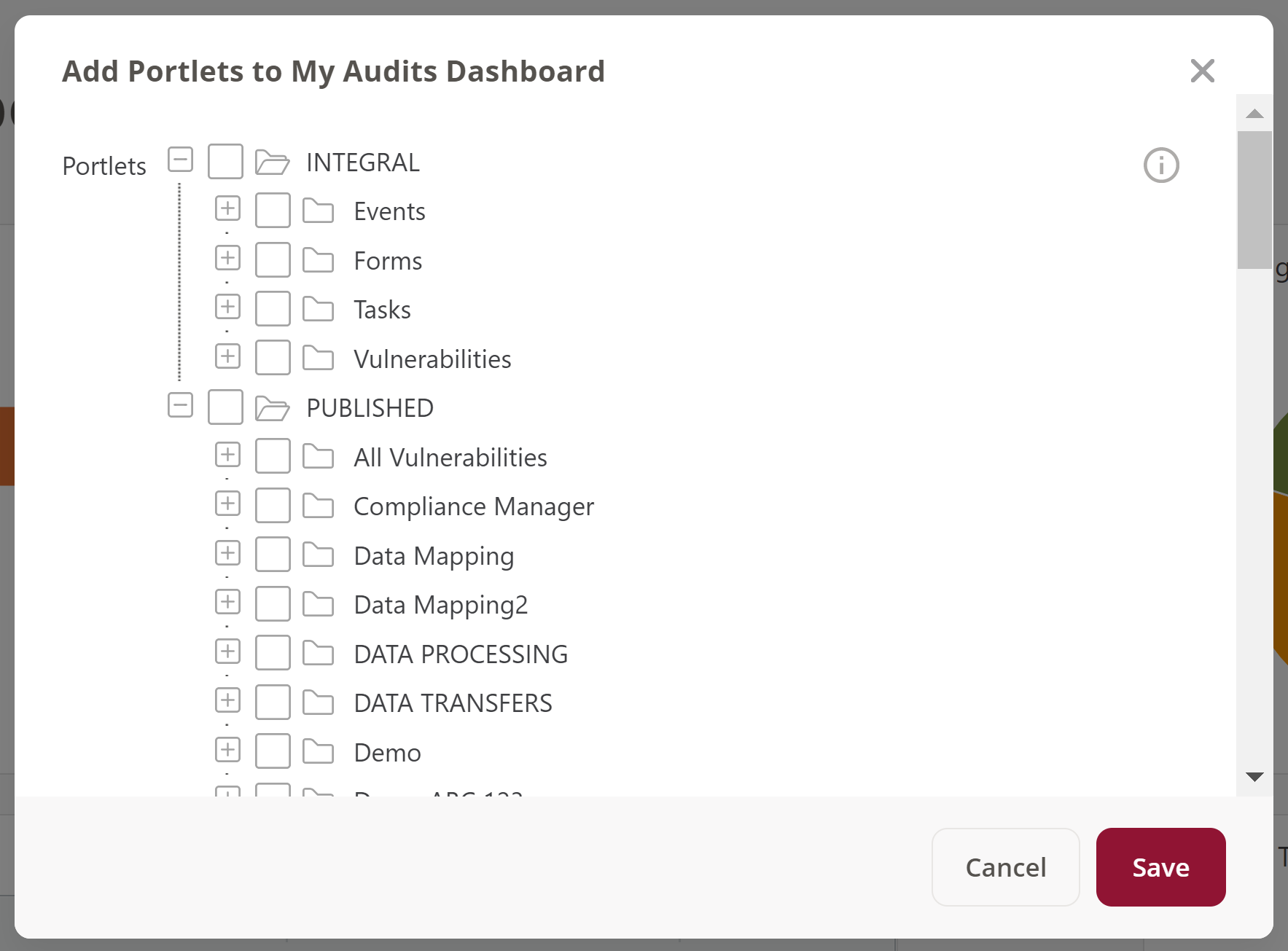 From this menu, you can select multiple dashboards that you want to create - for example a Pie Chart or Bar Chart.